2023 State of the Guard Address Presented by the Joint Military Affairs Committee
Date and Time
Friday Feb 24, 2023
8:00 AM - 9:30 AM EST
Location
Delaware National Guard's Army Aviation Support Facility
33 Corporate Circle
New Castle, DE 19720
Fees/Admission
Free to attend
2023 State of the Guard Address Prese...
Description
Registration is now closed
Join the Delaware State Chamber of Commerce and the New Castle County Chamber of Commerce for the 2023 State of the Guard address.

2022 continued as a busy year for the Delaware National Guard. From the COVID-19 crisis missions to continuing the fight overseas and always maintaining our readiness. Your Hometown Force stands ready, willing, and able to serve our state and nation.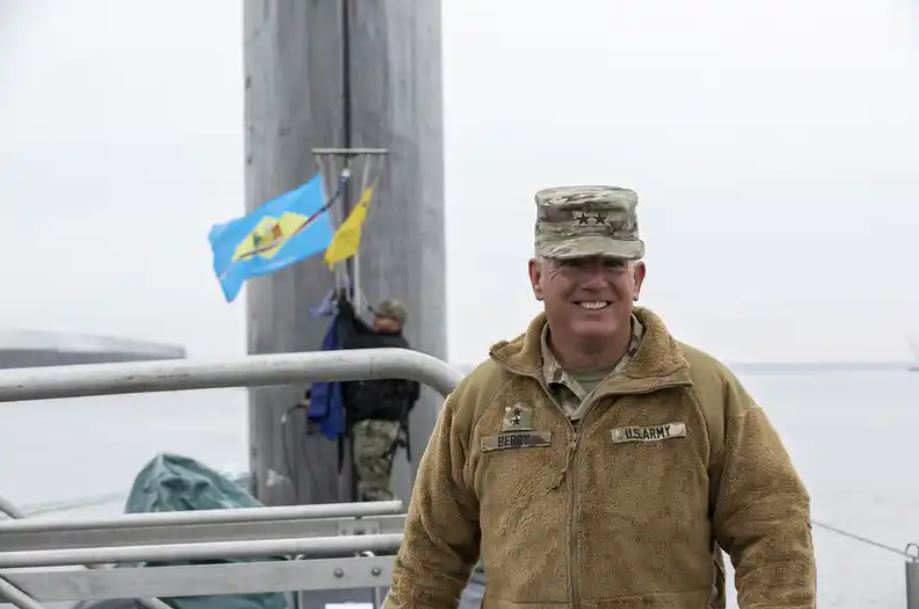 Join us for the 2023 State of the Guard briefing to our community, hosted by Major General Michael R. Berry, The Adjutant General, Delaware. This year's stage backdrop is the DE Guard's UH-60 Black Hawk aircraft.
The event will be held in the Guard's Army Aviation Support Facility in New Castle, DE which is home to four aviation units whose mission includes Air Assault and Air Movement, Medical Evacuation (MEDEVAC), Search and Rescue, Humanitarian Aid, and Interagency Training. The force operates, maintains, and flies the UH-60 Black Hawk, the Army's utility tactical transport helicopter. The aircraft can carry 4 aircrew and 11 troops with equipment and weighs 22,000 pounds but can carry up to 9,000 pounds of cargo. Come see it up close and personal.
Following the program, attendees are invited to tour the Army Aviation Support Facility, learn more about aviation operations, and sit in this impressive aircraft.
The event is no cost to attend, but for security reasons you must pre-register by the deadline by Friday, 2/17.
Breakfast is provided and sponsored by Jamestown Catering.