Making Sense of Online Marketing
Name:
Making Sense of Online Marketing
Time:
11:00 AM

-

12:00 PM EDT
Registration:
Sorry, public registration for this event has been closed.
Event Description:
As a time-starved small business owner, you don't have time to waste on online marketing tasks that aren't going to get your business where you want it to go.
With so many tools available, you're often left feeling confused about where you should focus. Don't worry, in this session, you'll find out where to focus, what to do, and how to do it so you can stop wasting time and finally get the results you want.
If you're just getting started with online marketing or not seeing the results you've hoped for then this session is for you. You'll learn a smarter, more practical approach to getting the word out about your business and you won't need a marketing degree to do it!
In this session you'll learn:
How people find you online
How to set yourself up for success using website, e-commerce solutions, email marketing, social media and MORE
How to encourage new and repeat business using the Engagement Marketing model
...and MORE.
Speaker:
JENNA SHAFFER
Programs Marketing Manager
Constant Contact
As a digital marketing expert, Jenna brings her vast knowledge to thousands of small businesses and nonprofits helping them maximize their marketing success. With over a decade of experience at Constant Contact, Jenna has taken on various roles but has most recently enjoyed her most current role as a Programs Marketing Manager and public speaker with Constant Contact. Born and raised in a family of small business owners, she is passionate and inspired by small business owners and is highly driven to help them succeed.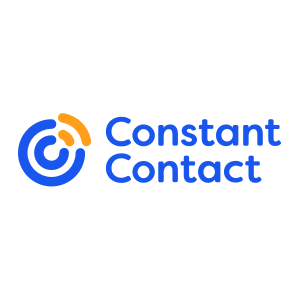 Constant Contact
is an all-inclusive online marketing platform that help small businesses, nonprofits, and individuals reach a wider audience without breaking their marketing budget.
Top